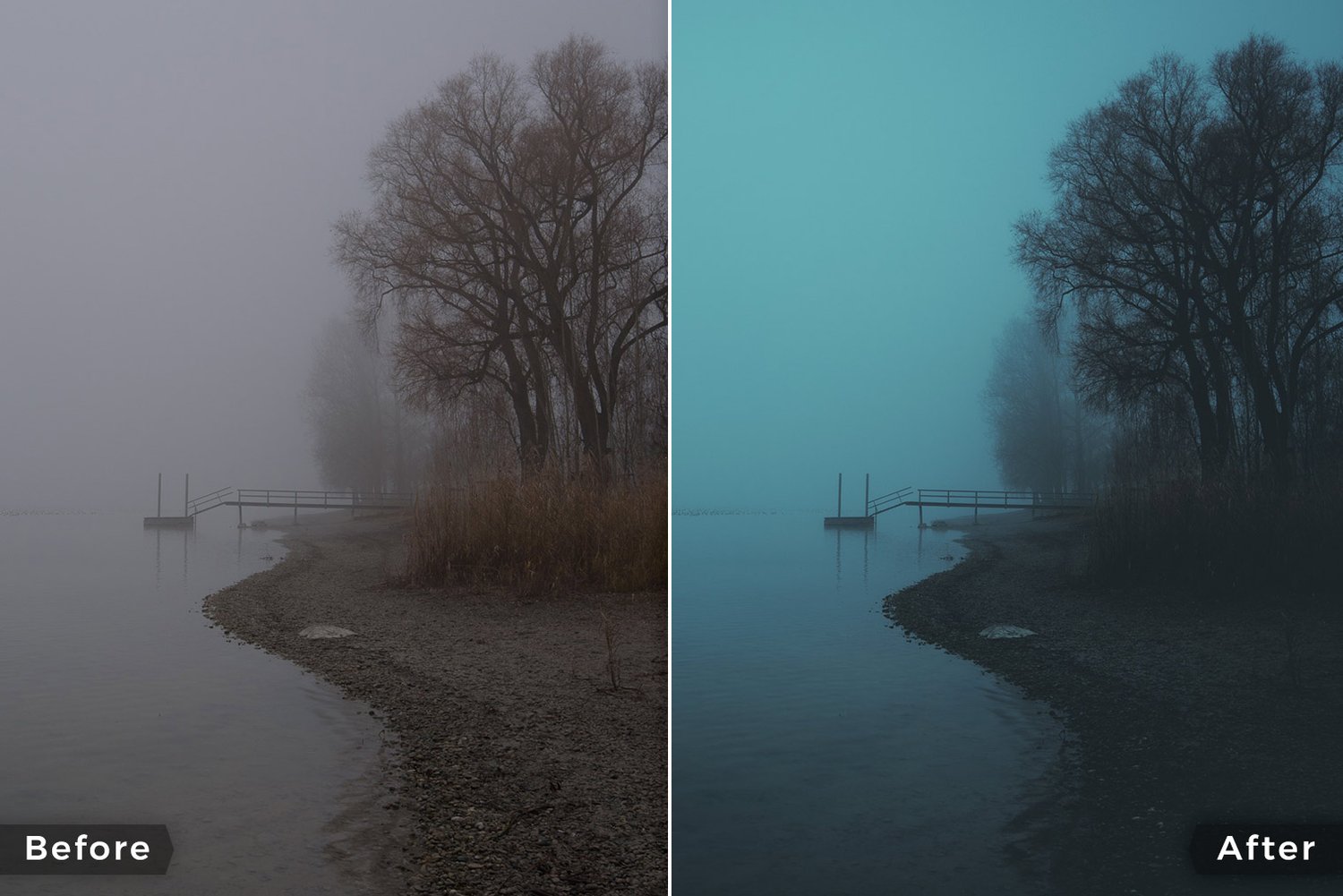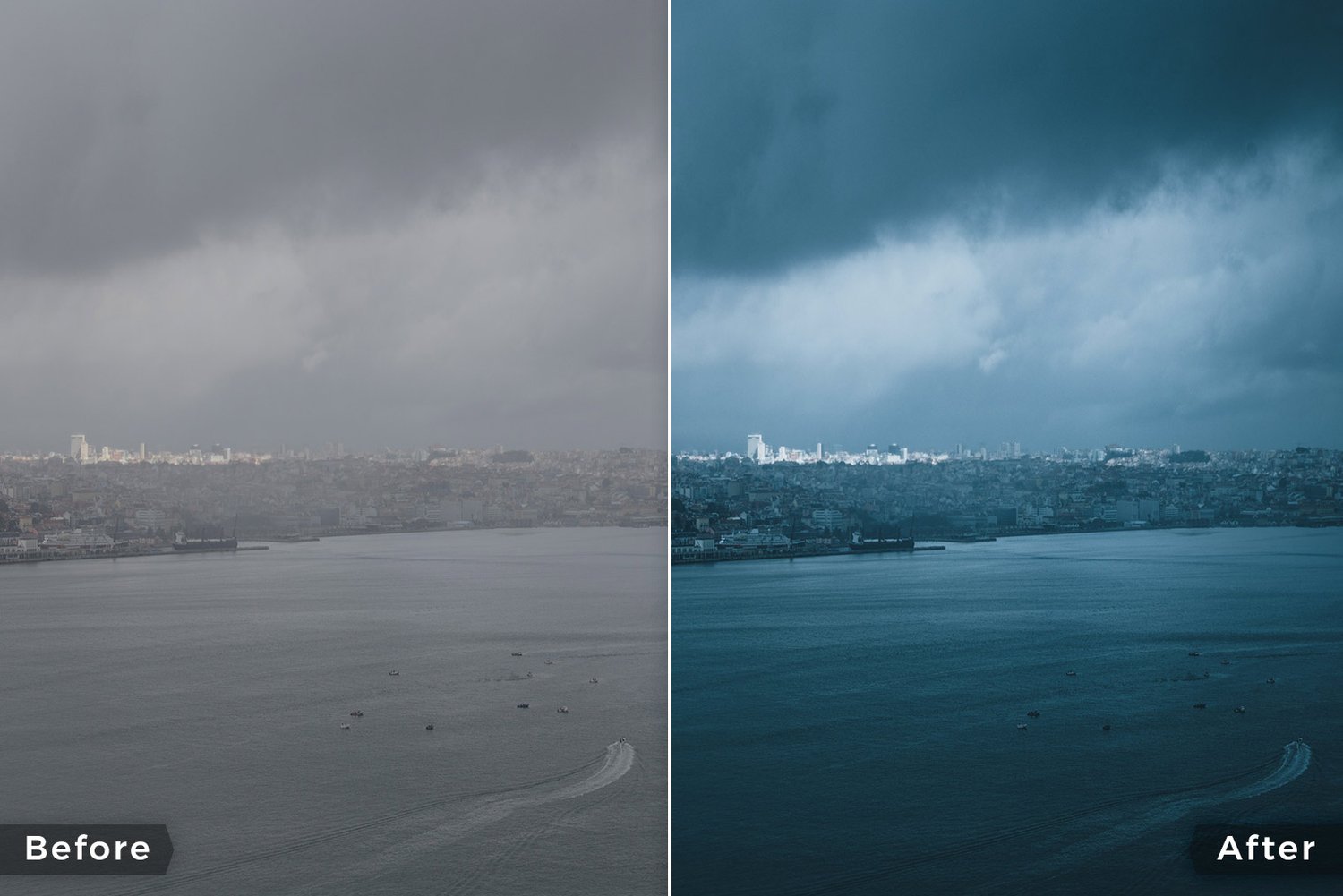 Cinematic Lightroom Presets
On Sale
$15.00
📌
For a detailed description and before and after examples, please visit my website
. 📌
Create images in Lightroom that look like stills from movies and completely transform the narrative and feelings of your photos.
The preset pack consists of 15 different and finely tuned color schemes: from warm and vibrant tones to dark and more dystopian looks. And yes, the science-fiction thriller
Blade Runner 2049
was definitely a huge inspiration for these presets.
📷
Before & After Examples
Developed for the new Color Grading module in Adobe Lightroom
📌 IMPORTANT NOTE
: All 15 Lightroom presets use the latest Color Grading feature of Lightroom (October 2020 release) and Adobe Camera RAW. This means that these presets are unfortunately not compatible with older versions of Lightroom. Please make sure you have at least one of the following versions installed:
For
Lightroom Mobile
you have to use
this synchronization method
via Lightroom (not Lightroom Classic) on your desktop computer to use the presets.
Basics of Color Grading
(Tutorial by Adobe) |
Video Introduction
(by f64 Academy)
📷
Before & After Examples
Which photos work best with the presets?
The presets work for a variety of image themes: From misty mountain landscapes to urban night photography to abstract details in nature with a rather monochrome color scheme. Below you will find a selection of
unedited RAW photos
to get a better idea. As you can quickly see, blue skies and sunny days are not suitable for the use of these type of presets.
The presets work very well in combination with the
Dark & Dramatic Lightroom preset pack
, which is also included in the
Master Collection
.
Before and after examples
The examples give a realistic impression of the presets. Only the basic settings like exposure, highlights or shadows were adjusted manually; everything else is based on the presets.
📷
Discover more Sample Photos
One image. Numerous looks.
Often a variety of color looks can be applied to the same image with great results, as shown in the example images below.
Customer Reviews
Read all Customer Reviews
Features
15 Lightroom presets (📌 only XMP format) for Lightroom Classic (Version 10.0 or higher) and Lightroom (Version 4.0 or higher), developed for the latest Color Grading feature of Lightroom (October 2020 release)
Compatible with Lightroom Mobile using this synchronization method via Lightroom on your desktop computer
Also works with Adobe Camera Raw (ACR) in version 13 or newer - that means you can use the presets in Photoshop, too!
Optimized for JPG and RAW images
→
What is the difference between Adobe Lightroom and Lightroom Classic?
How to install Lightroom Presets
Master Collection: Get all 8 Lightroom Preset Packs for only $79
This product is also included in the 
Master Collection
, along with seven additional preset packs for moody landscape, travel and aerial photography. Get a total of
8 preset packs with a shop value of $250+
for only $79! And the best part:
All future product releases are also included!
📢
More Details / Purchase Bundle