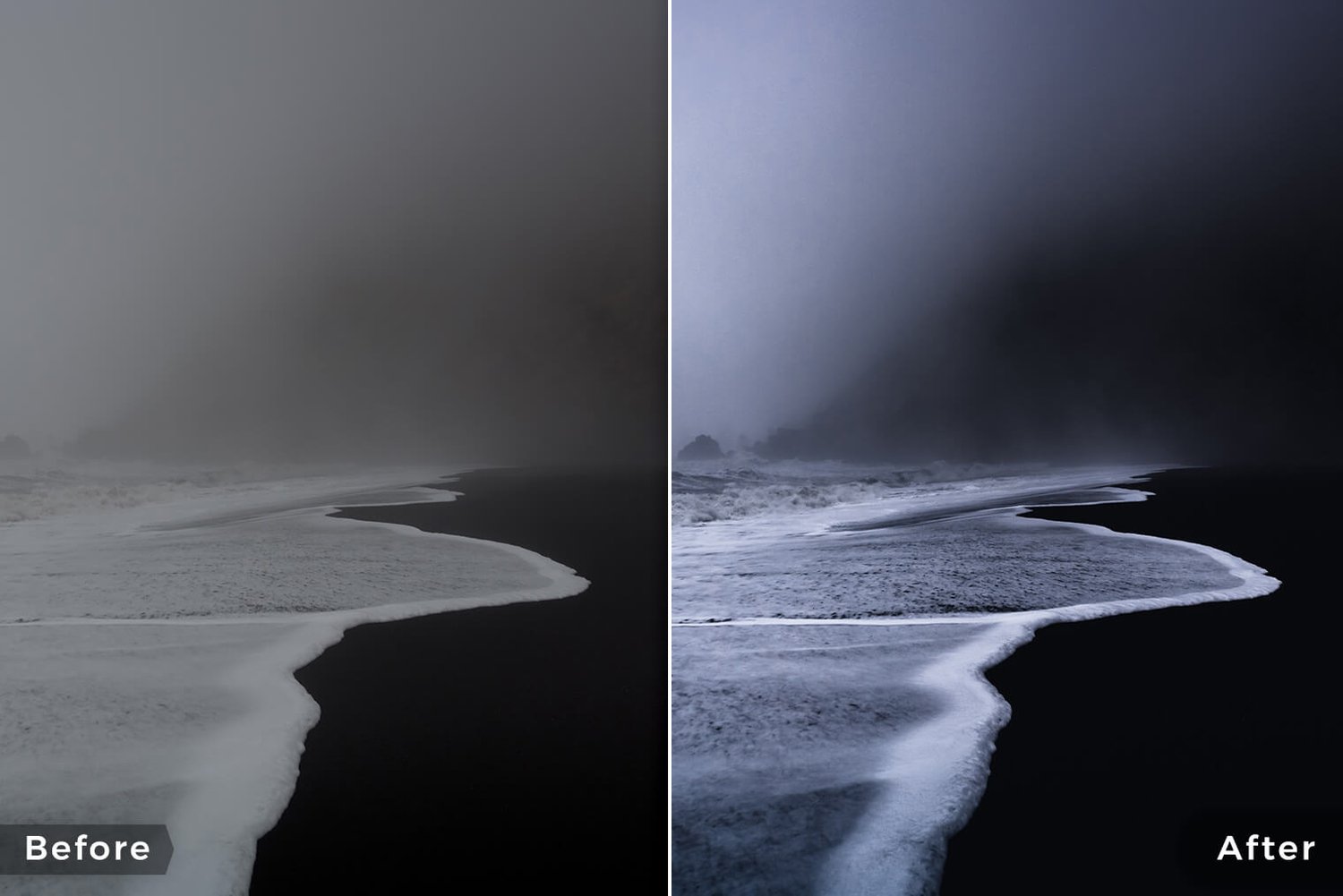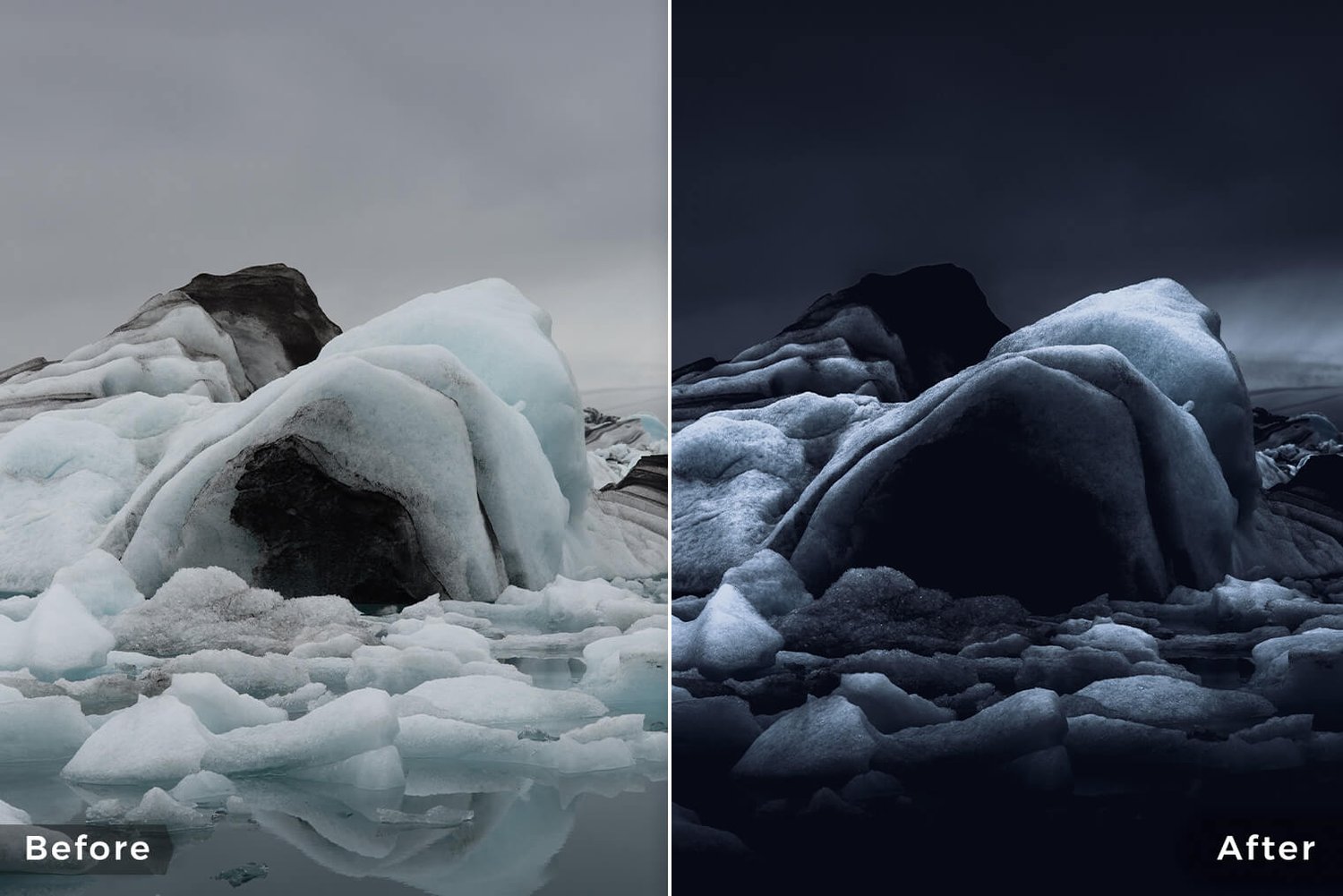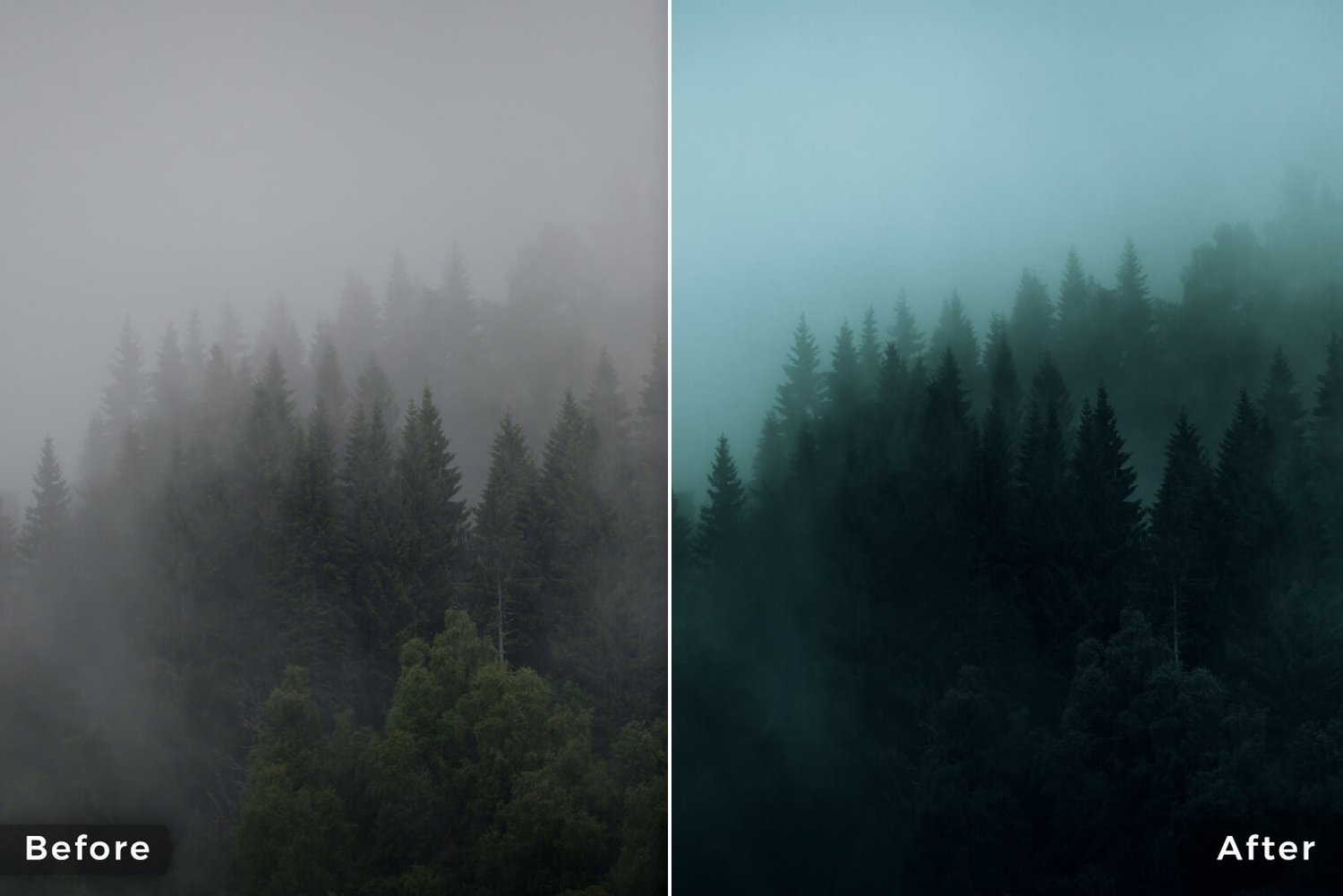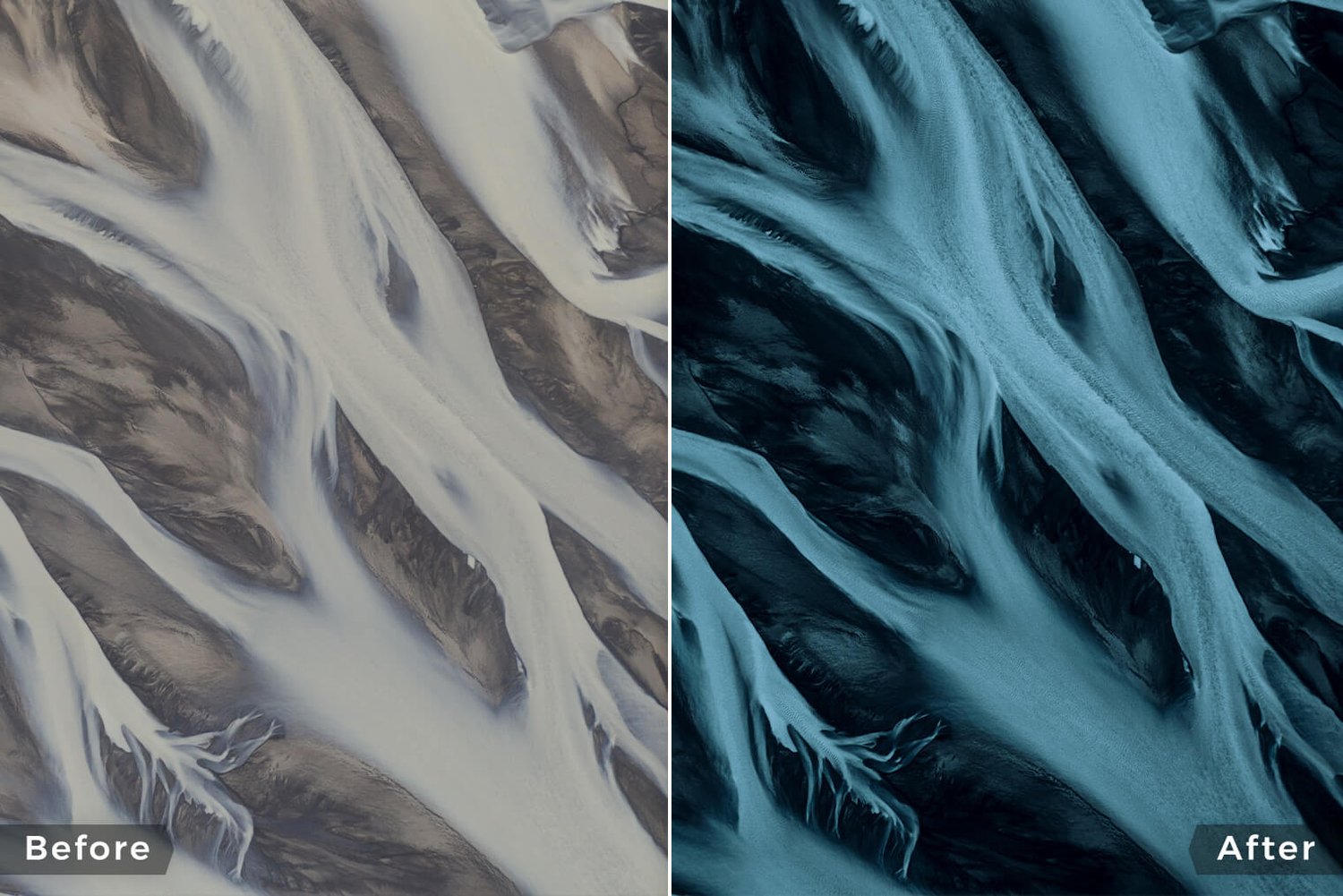 Dark & Dramatic Lightroom Presets
On Sale
📌
For a detailed description and before and after examples, please visit my website
. 📌
How the presets work
This collection of Lightroom presets is created as a workflow and the 56 presets are grouped into seven modules.


There are
15 dark and dramatic presets
(basic looks) to choose from, each with a slightly different focus, color scheme and atmosphere.
Split toning is an integral part of this product
and I recommend experimenting with the different split toning options from the third module after choosing the basic look and adjusting the exposure, highlights and shadows accordingly. The majority of the 15 basic looks have a rather bluish tint in the highlights and shadows, but the split toning presets from the third module range over all colors, from orange and teal to variants of green.
Dark & dramatic looks (15 presets)
Exposure (12 presets)
Split toning (11 presets)
Vignetting (6 presets)
Grain (4 presets)
Noise reduction (4 presets)
Sharpening (4 presets)
Please keep in mind that after applying the basic look, you still need to adjust the basic settings of each image before going into the fine-tuning process. In particular, you'll need to tweak the exposure (which you also can do with the presets from Module 2) as well as the highlights, whites, shadows and blacks in the Basic panel of Lightroom.
📷
Before & After Examples


Developed for Lightroom Desktop & Mobile
All presets are compatible with
Adobe Lightroom 4, 5, 6, CC, and Classic CC
(.lrtemplate & XMP-files included) as well as the latest
Lightroom Mobile app on iOS and Android.
For Lightroom Mobile, you can choose either the
synchronization method
via Lightroom on your desktop computer or the installation method via
DNG presets
.
Also works with the latest version of Photoshop!
This product also works with
Adobe Camera Raw (ACR)
in version 10.3 or newer - that means you can use the presets in Adobe Photoshop, too.
Before & After Examples
📷
Discover more Sample Photos
One image. Numerous looks.
The exciting and truly inspiring feature of this product is that you can choose vastly different approaches to editing a single image. Often a variety of basic looks can be applied to the same image with great results, as shown in the example images from Norway and Iceland below.
Customer Reviews
Read all Customer Reviews
Features
56 Lightroom presets (XMP, lrtemplate and DNG format included to ensure maximum compatibility across platforms and devices)
compatible with Adobe Lightroom 4, 5, 6, CC and Classic CC (Win & Mac) as well as the free Lightroom Mobile app for iOS and Android
*also works with Adobe Camera Raw (ACR) in version 10.3 or newer - that means you can use the presets in Photoshop, too!
optimized for JPG and RAW images
What is the difference between Adobe Lightroom and Lightroom Classic?
Bundle Offer: Get all 8 Lightroom Preset Packs for only $69
This product is also included in the
Master Collection
, along with seven additional preset packs for moody landscape, travel and aerial photography. Get a total of
8 preset packs with a shop value of $250+
for only $69! And the best part:
All future product releases are also included!
📢
More Details / Purchase Bundle