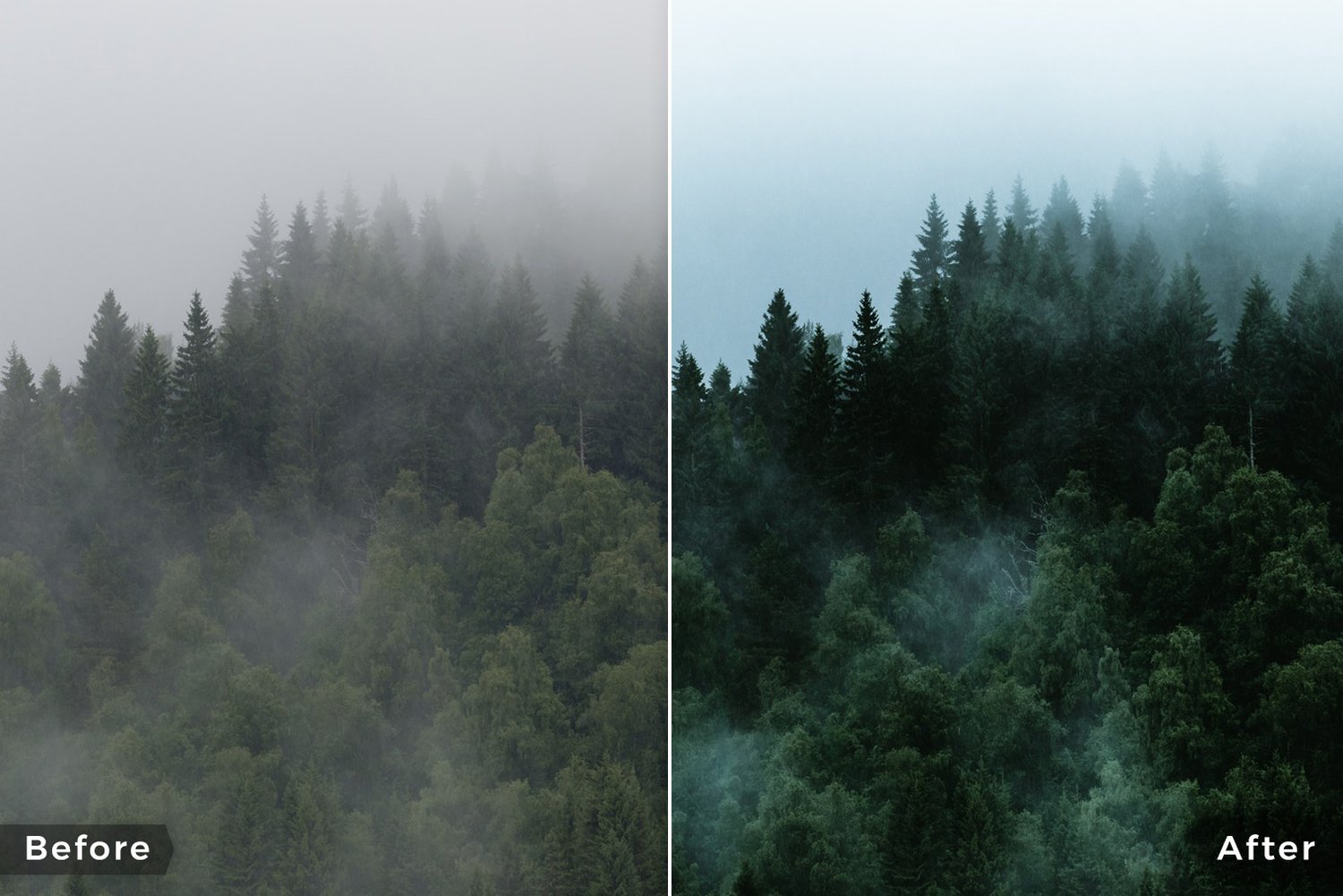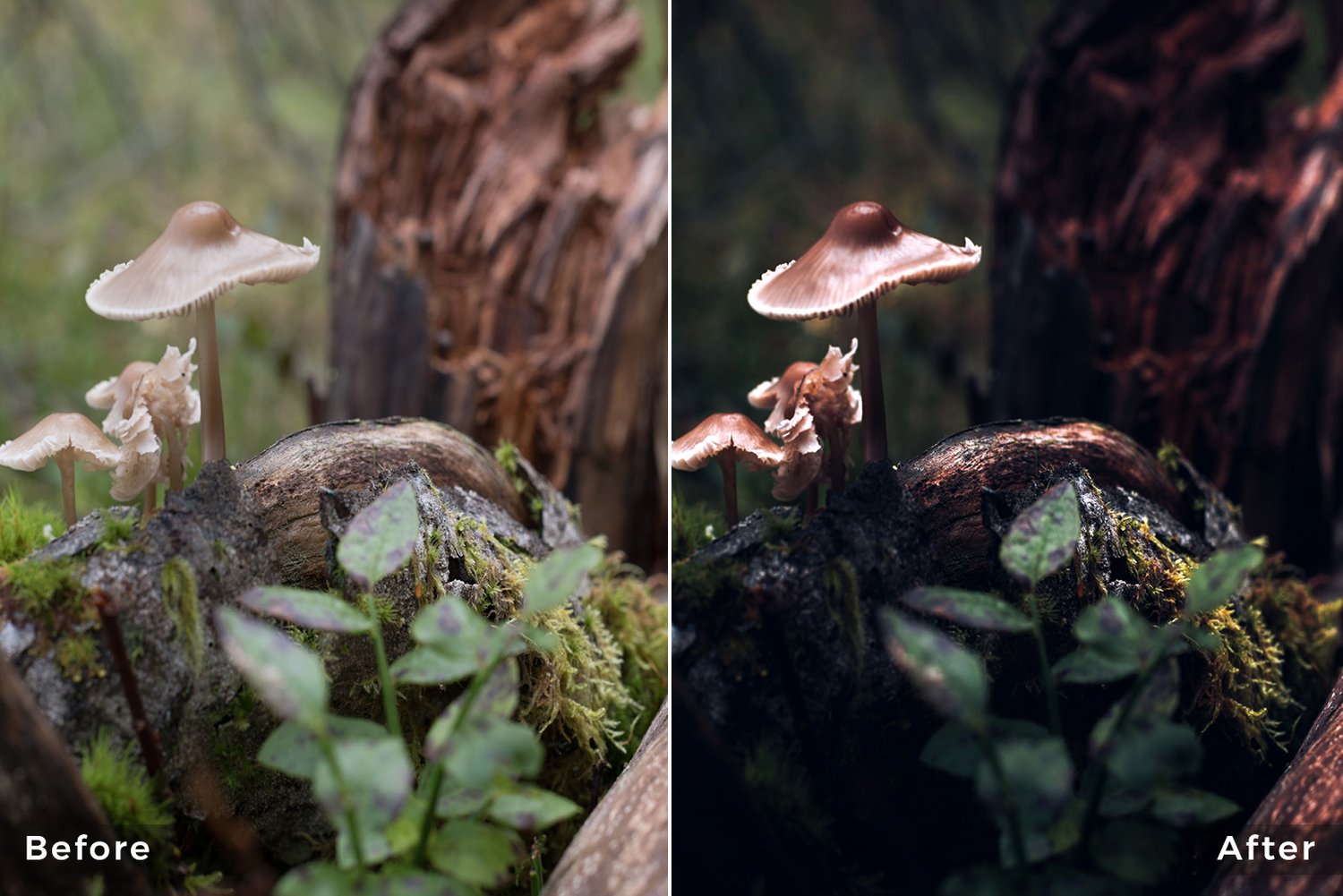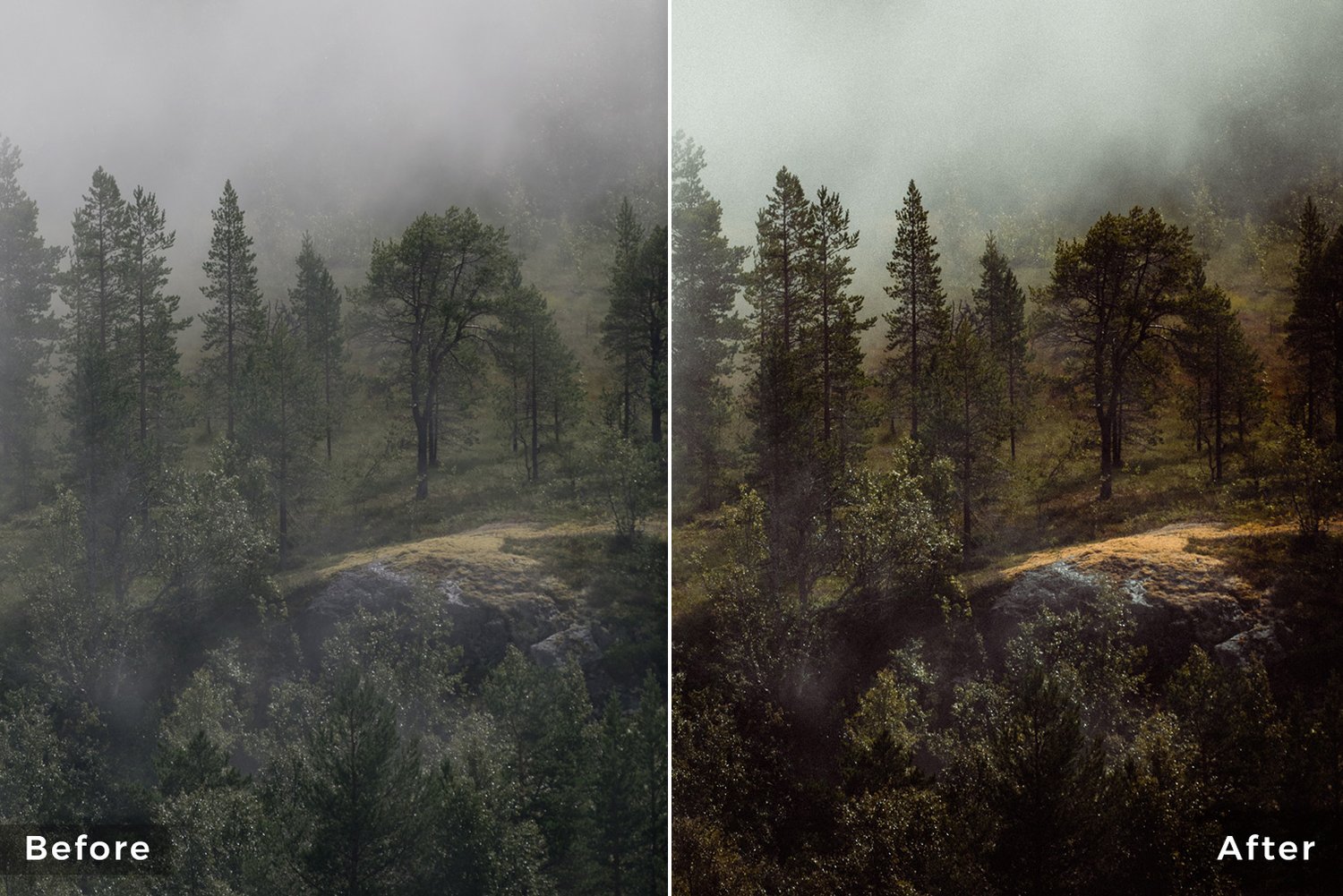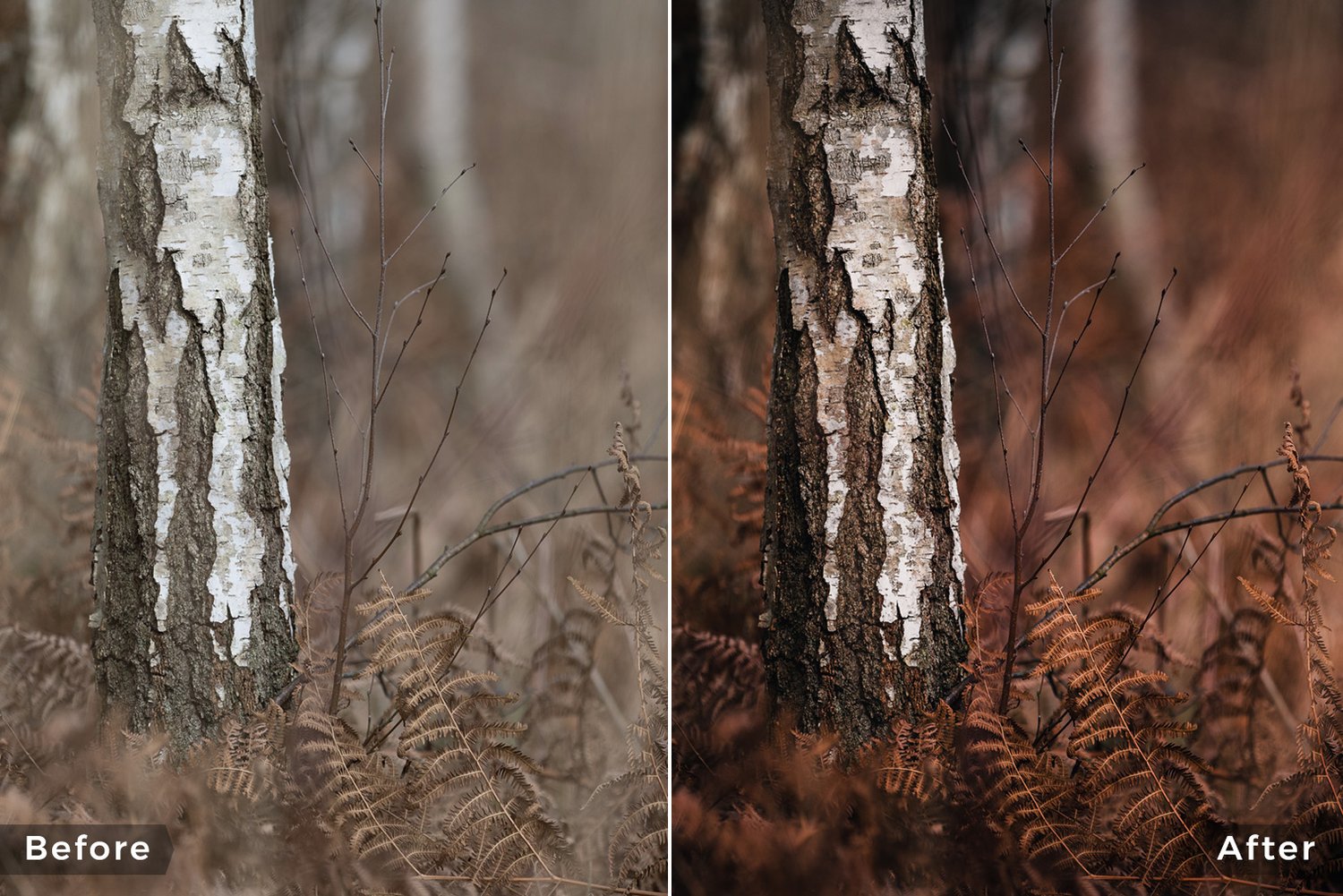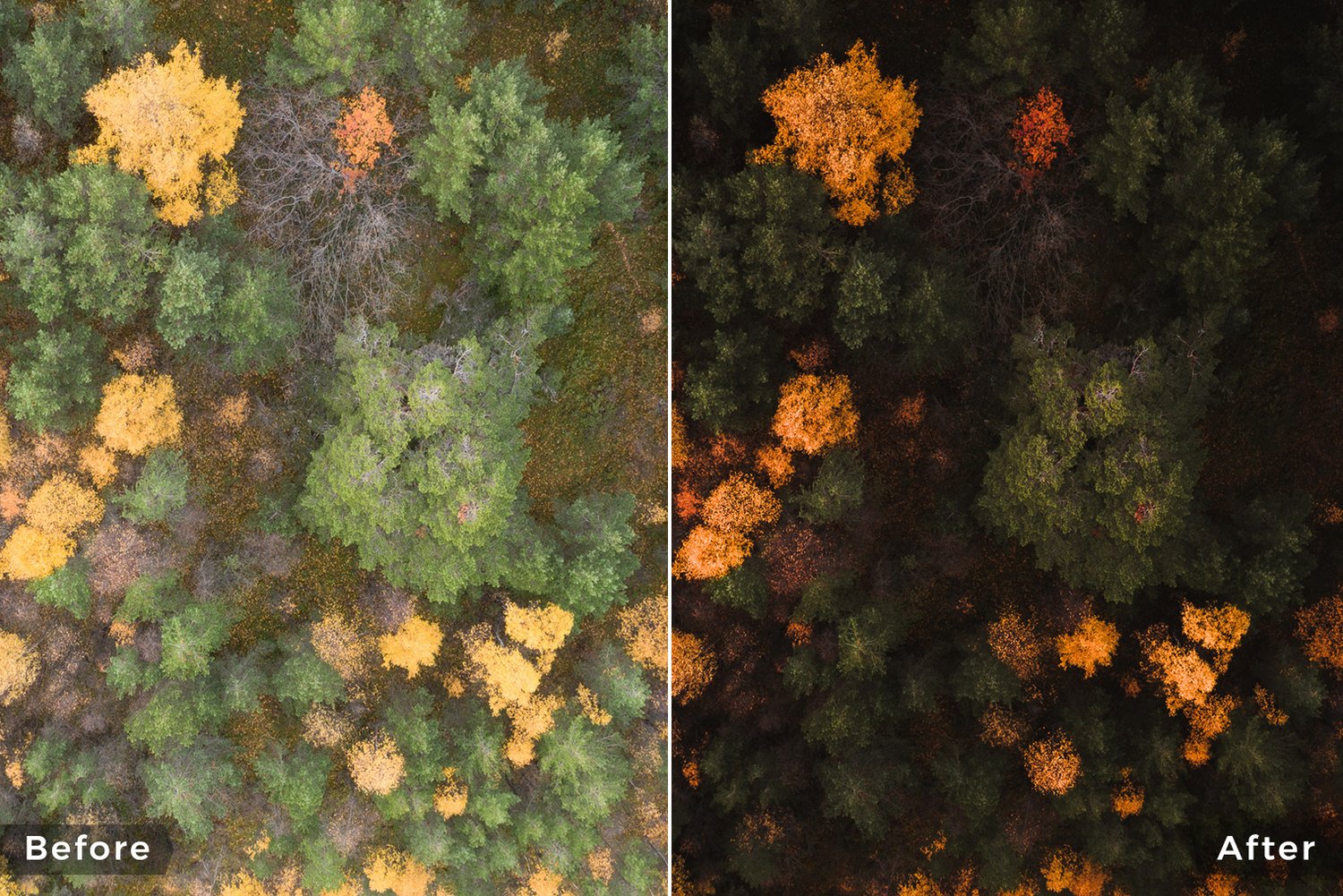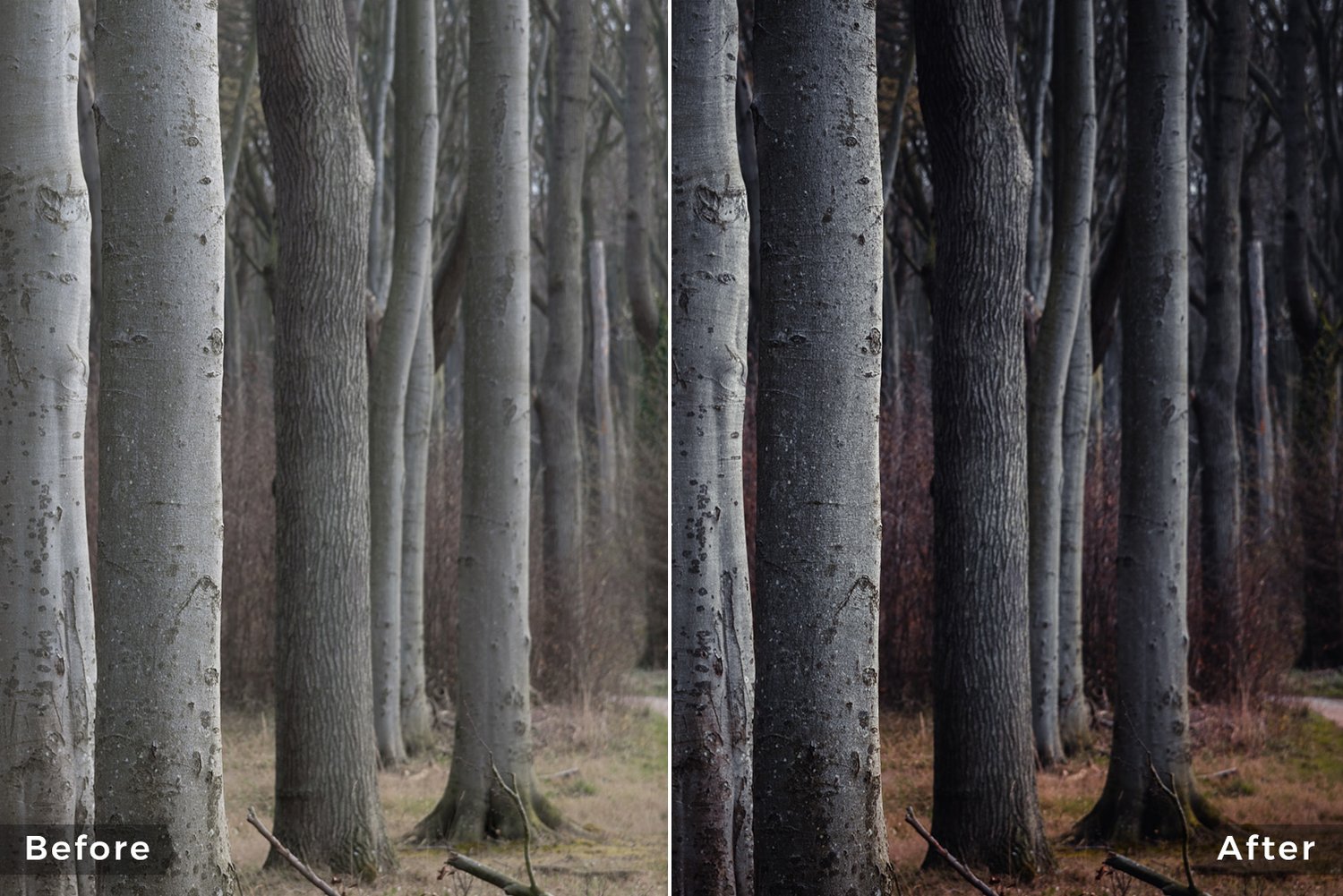 Forest Landscapes Capture One Styles
On Sale
$25.00
📌 For a detailed description and before and after examples, please
visit my website
. 📌
Achieve an atmospheric and dreamy look for your forest photography in just a few steps.
The
13 different Capture One Styles
offer an exciting
variety of looks
for a wide range of forest landscapes in all seasons: Dense and dark fir forests, misty coastal forests, lush green spring forests, or abstract macro details such as lichen, foliage, and mushrooms.
📷
Before & After Examples
The
special focus is on the green and brown tones
of forest vegetation, but the styles can also achieve exciting results with other types of landscapes. The
example images
should give an overview for which type of scenes the styles is best suited for. If you are unsure, please
contact me
with a link to your portfolio.
I
tested all styles on a large number of photos
from different camera manufacturers including Nikon, Canon, Sony, Fuji, Panasonic and more as well as drones like the DJI Mavic 2 or Phantom series. → Read all
75+ customer reviews
Please note
: Capture One Styles are only supported with Capture One 10.1.2 and newer versions.
Before & After Examples
The sample photos are intended to give you a realistic impression of the styles for Capture One. Therefore, only the basic settings like exposure, highlights or shadows were adjusted manually in some photos; everything else is based on the styles.
Discover more Sample Photos
One image. Numerous looks.
The exciting feature of this product is that you can choose vastly different approaches to editing a single image. Often a variety of looks can be applied to the same image with great results, as shown in the example images below.
▶
Please keep in mind
that after setting the exposure correctly and applying your favorite look, you still need to
adjust the basic settings
of each image before going into the fine-tuning process. In particular, you'll need to tweak the
highlights, whites, shadows and blacks
in the 'High Dynamic Range' section of Capture One.
→ From the blog articles:
How to Photograph Forests Landscapes: 10 Tips and Tricks
Customer Reviews
Read all Customer Reviews
Features
13 Capture One Styles (→ What are Styles?)
All styles are fully compatible with the new Capture One Pro 22 as well as the discontinued versions of Capture One Express for Nikon, Sony and Fujifilm. → What are the differences between the Capture One versions? Please note: Capture One Styles are only supported with Capture One 10.1.2 and newer versions.
Optimized for JPG and RAW images
Simple 'one-click' installation (Stylepack: *.costylepack)
How to Install Capture One Styles
Essential Collection: 20 Capture One Styles for Landscape Photography
Sometimes less is more
: With this collection of styles, you'll be well equipped for the vast majority of landscape photography situations you will encounter. Choose from 20 professional Capture One Styles for landscape photography, which are divided into six categories.
Download / Find out more