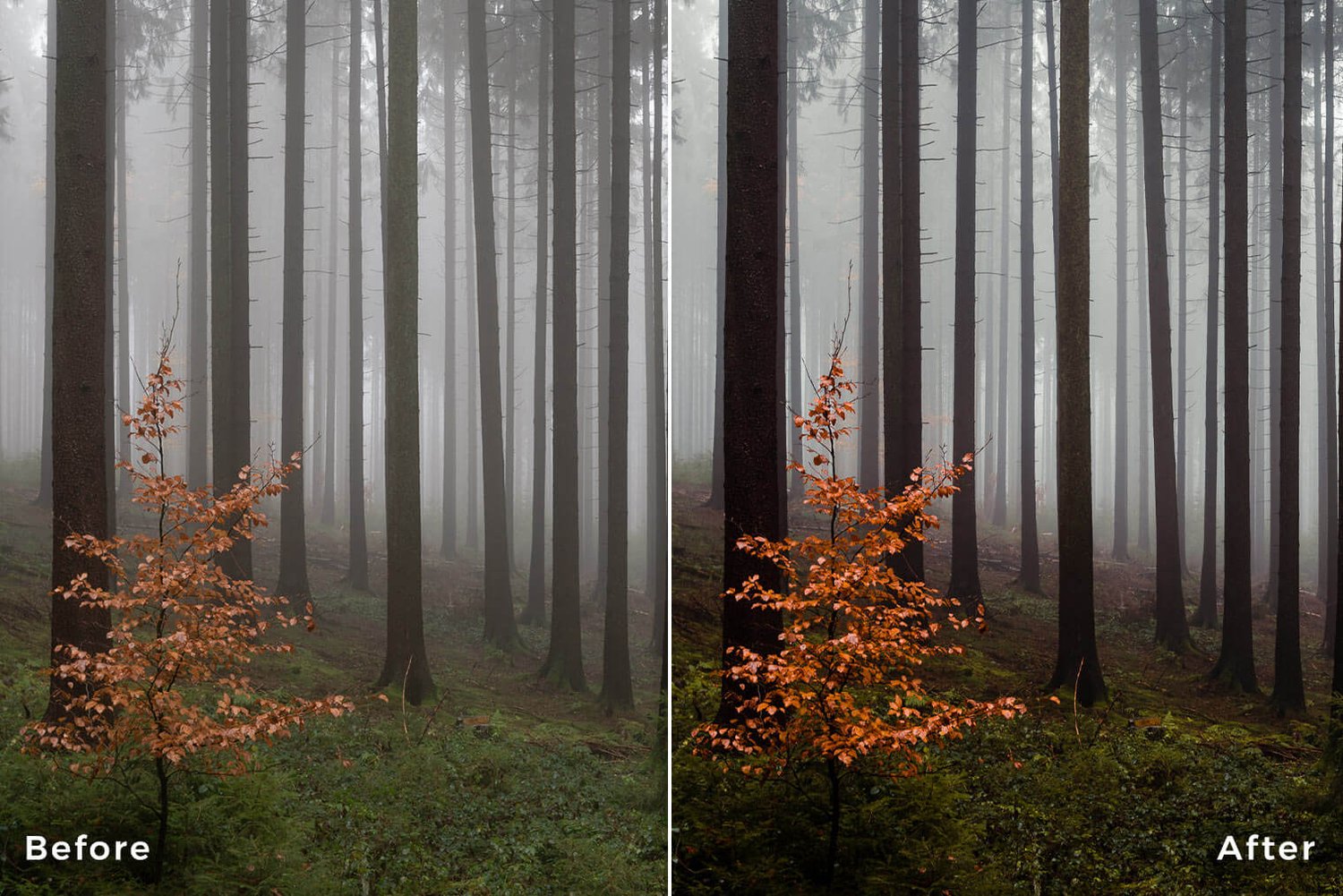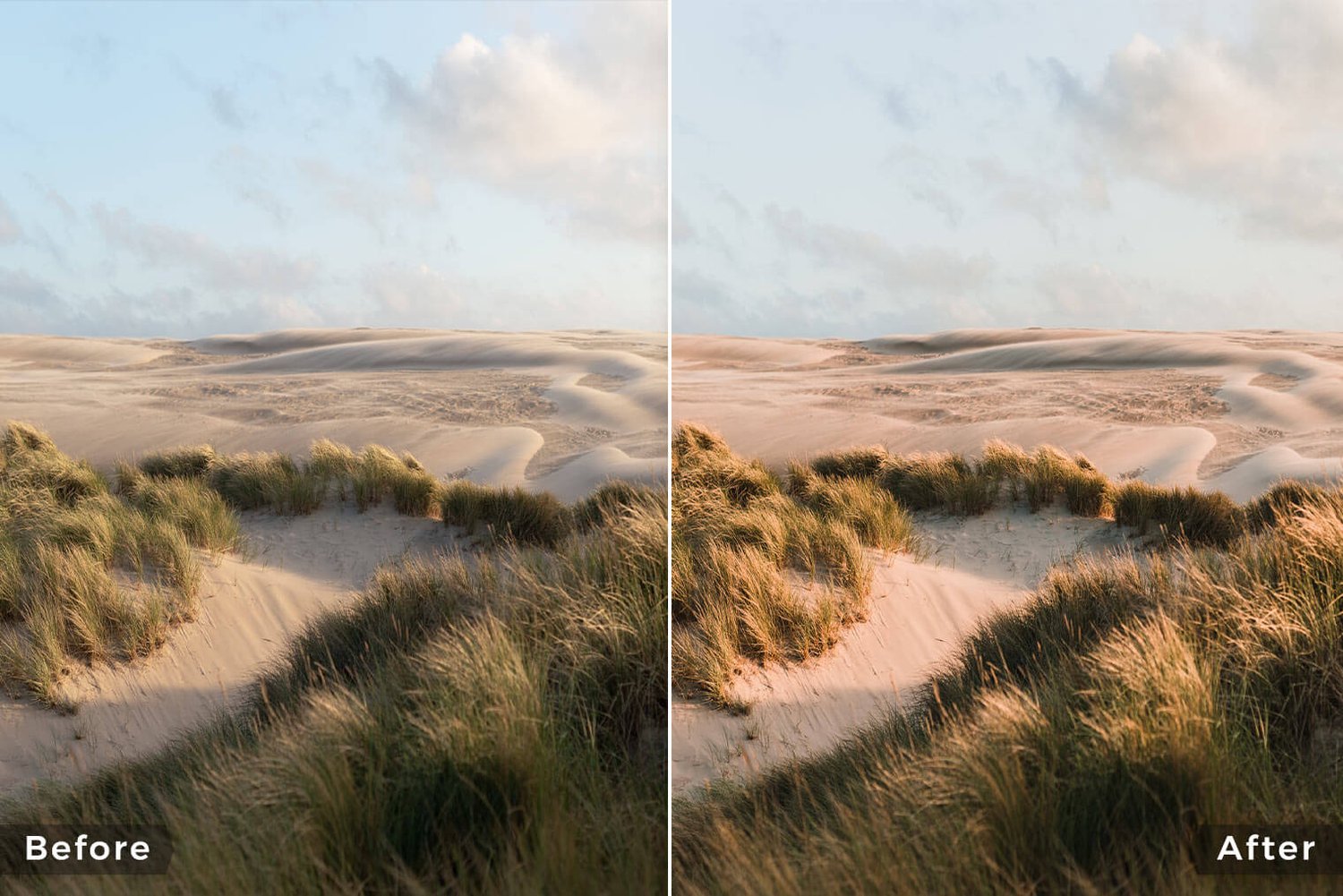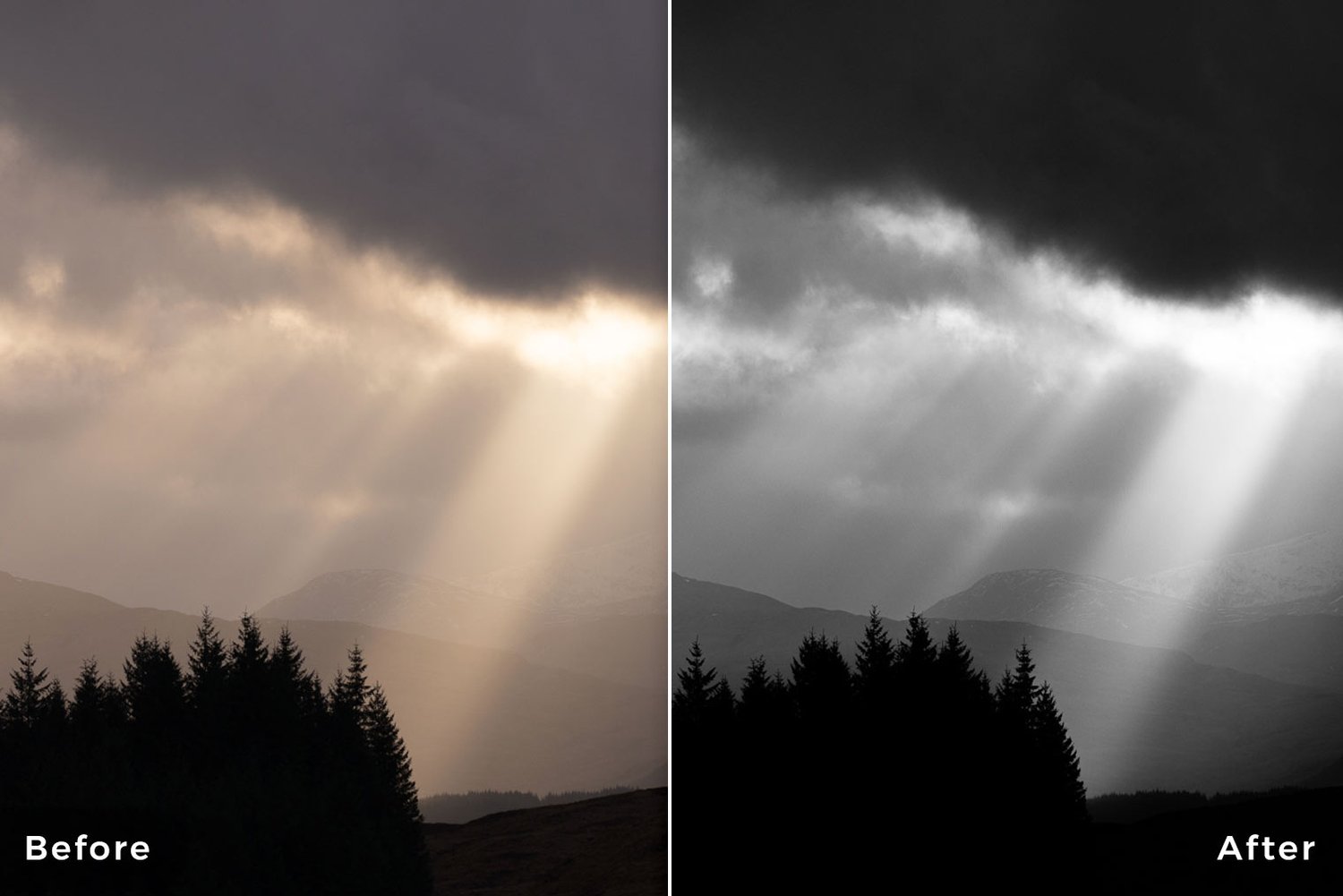 The Essential Collection: 20 Lightroom Presets
On Sale
📌
For a detailed description and before and after examples, please visit my website. 📌
---
If you're looking for the most universal Lightroom presets for your landscape and nature photography, look no further.
Sometimes less is more:
With this collection of presets, you'll be well equipped for the vast majority of landscape photography situations you will encounter.
Based on my popular
Lightroom workflows
and
over 10 years of Lightroom experience
, I've created this exciting product for landscape and travel photographers - professionals and amateurs alike.
20 Lightroom Presets / 6 Categories
And because of the manageable number of presets, it's particularly well-suited for Lightroom Mobile (DNG presets are also included).
Choose from
20 professional Lightroom presets
for landscape photography, which are divided into
six categories
. Even though the names of the presets indicate the subject, it's worth taking an experimental approach: Often, presets from another category also lead to great results with just a few clicks, since color palettes in nature repeat themselves in many places.
Moody (5 presets: M1-M5)
Classic (4 presets: C1-C4)
Forest (3 presets: F1-F3)
Winter (3 presets: W1-W3)
Sunrise and Sunset (2 presets: S1 and S2)
Black & White (3 presets: BW1-BW3)
= 20 highly universal presets for landscape photography!


📢 Please note:
Color Grading (or Split Toning in older Lightroom versions) is an integral part of most presets and my personal editing technique in Lightroom.
📷 Before & After Examples
Sample Photos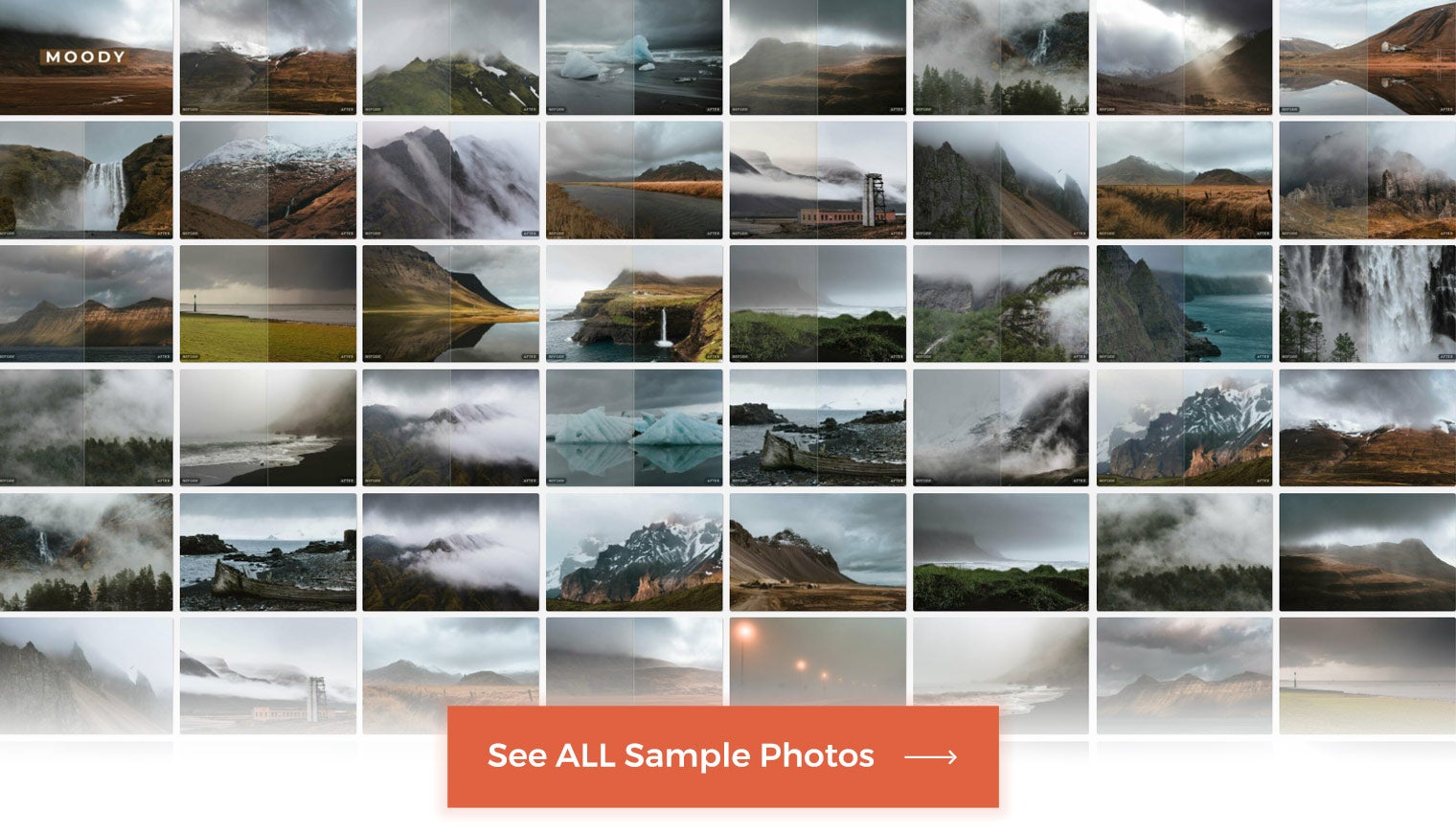 See all 350+ sample photos combined
Developed for Desktop & Mobile
All presets are compatible with
Adobe Lightroom 4, 5, 6, CC, and Classic CC
(.
lrtemplate
&
XMP
-files included) as well as the latest Lightroom Mobile app on iOS and Android. For Lightroom Mobile, you can choose either the
synchronization method via Lightroom
on your desktop computer or the installation method via
DNG presets
.
→ See also:
Installation instructions and notes for mobile presets
Also works with the latest version of Photoshop!
This product also works with
Adobe Camera Raw (ACR)
in version 10.3 or newer - that means you can use the presets in Adobe Photoshop, too.
📷
Before & After Examples
Customer Reviews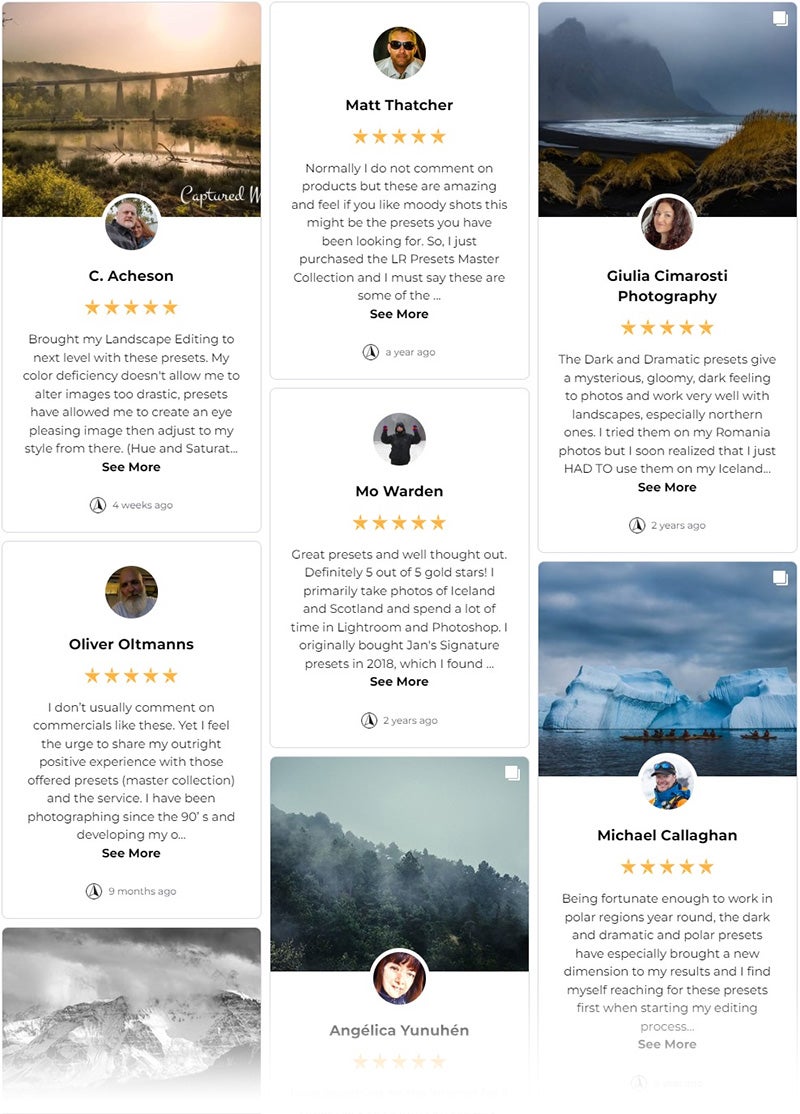 Read all Customer Reviews
Features
20 Lightroom presets (XMP, lrtemplate and DNG format included to ensure maximum compatibility across platforms and devices)
compatible with Adobe Lightroom 4, 5, 6, CC and Classic CC (Win & Mac) as well as the free Lightroom Mobile app for iOS and Android
Also works with Adobe Camera Raw (ACR) in version 10.3 or newer - that means you can use the presets in Photoshop, too!
Optimized for JPG and RAW images
→
What is the difference between Adobe Lightroom and Lightroom Classic?
---
📌 For a detailed description and before and after examples, please visit my website. 📌